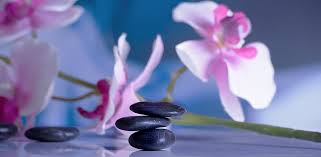 Carly Rich L.M.T. , B.S.
Graduated with a Bachelor of Science from Bluefield College, concentrating on Exercise and Sports Science. She then went on to Blue Ridge School of Massage and Yoga and graduated Magna Cum Laude in a 600 hour massage therapy program. Carly is a Licensed Massage Therapist in the state of WV, and has been actively practicing for 7 years.
"I strive to meet and exceed the needs and expectations of my clients."
Ashley Thomas L.M.T.
A 2005 Cum Laude Graduate of the Blue Ridge School of Massage and Yoga. Ashley is an enthusiastic and skilled massage therapist with 11+ years of experience. She is also licenses by the WV Massage Therapy Board.
"I am dedicated to your health and wellbeing."